Vitamins etc.
Vitamin A
Vitamin B1
Vitamin B2
Vitamin B3
Vitamin B5
Vitamin B6
Vitamin B12
Biotin
Folate
Vitamin C
Vitamin D
Vitamin E
Vitamin K
Calcium
Chromium
Copper
Iodine
Iron
Magnesium
Manganese
Molybdenum
Phosphorus
Potassium
Selenium
Sodium
Zinc
Glossary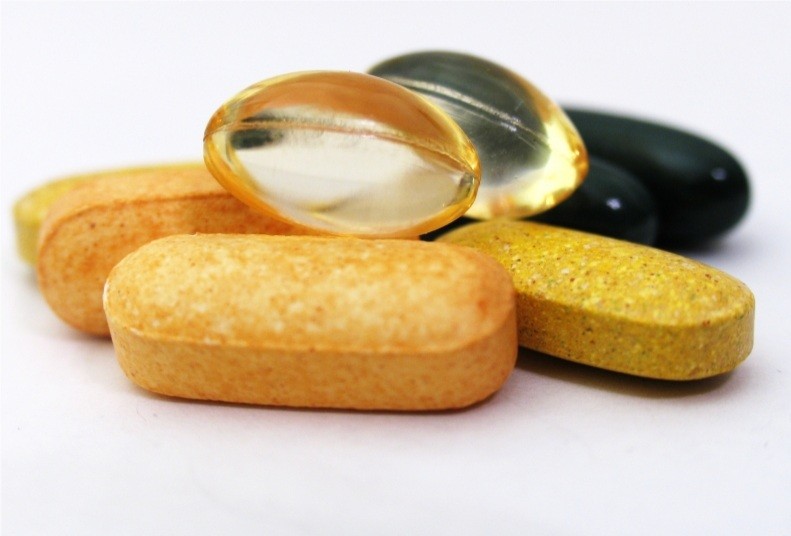 Vitamins and Minerals


Micronutrients are nutrients that are needed in relatively small quantities.  These include minerals, vitamins, bioflavonoids, phytonutrients, and other cofactors.  They play a variety of roles and are involved in essentially all bodily functions.  However, although these nutrients are needed in small quantities, our foods contain even less. The truth is that much of the food that we eat is either grown on depleted soil, or eats food that grows on depleted soil.  Also, many fruits and vegetables spend weeks in storage before even getting to the grocery store.  Based on these facts, it is very difficult if not impossible to get your vitamin and mineral requirements from food alone, especially if you are eating for fat loss.  Furthermore, exercise increases your requirements for many vitamins and minerals.  As a result, if you are on any fitness program, you would be very wise to take a vitamin and mineral supplement.
However, nutrition is still a very young science and we still have not discovered all of the micronutrients.  The truth is that we cannot take supplements for micronutrients that we do not know about.  Perhaps there will be a day when nutrition science knows of all of the nutrients but that day is not here yet and may not arrive for a long time.  The best that we can do is to eat proper meals to provide for the known and unknown nutrients while supplementing to make up for shortages of the known nutrients.  Essentially, taking vitamin and mineral supplements are highly recommended.  However, they are just supplements and are never substitutes for sound eating habits.